A Cresta Support login is required to do the following:
View Support Content, including all Knowledge Articles, How To Articles, FAQs, Training videos, and more!
1. Sign into Cresta Director using your normal process.
2. Leave Director open. Open a new browser tab, then either type support.cresta.com or copy/paste an article link, into the address bar.
3. Click the Sign in button (either in the top right corner, or in the middle of the page).
4. Click the Continue with SSO option.
5. You should be instantly taken into the Cresta Support portal home page (or if using an article link, you'll see that article). See the process here: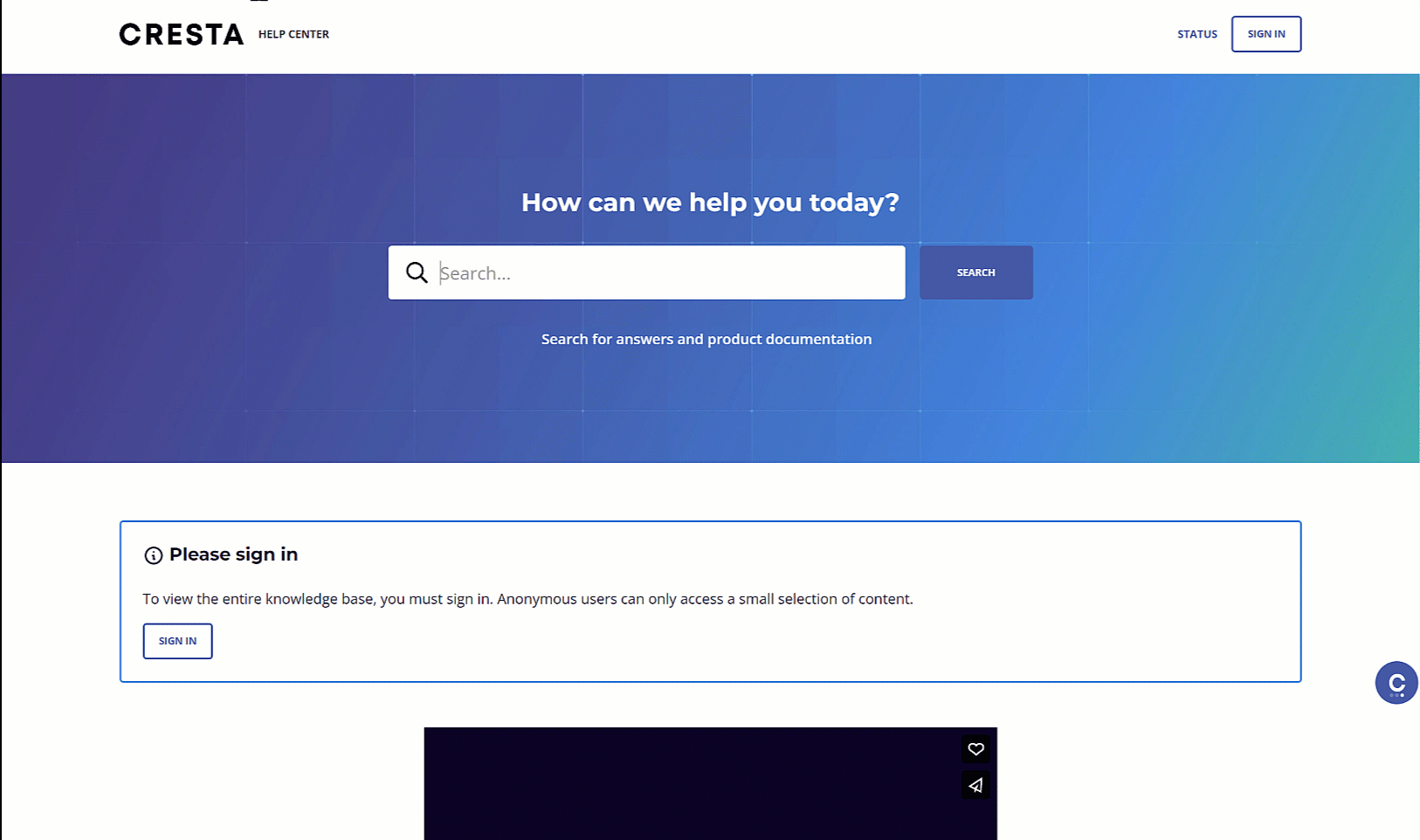 Note: If you have not yet signed into Cresta Director before signing into the Cresta Support portal, you will be prompted to first sign into Director. Then, once you've signed in, you'll need to re-visit the support page (support.cresta.com) or the article link that was shared with you, then follow the instructions above (click Sign in, Click "Continue with SSO").
---
The below instructions detail the process of manually creating a Username and Password to access Cresta Support content. We will soon sunset this process in lieu of the new, easier process detailed above. Any users who have already created a Username/Password, will still be able to use the new SSO sign in options above without any issues. If you have any questions, please reach out to your Cresta representative.
If this is your first time accessing Cresta Support, simply sign up with your company email and create a password. Follow the instructions below:
1. Access the sign in page using either option below:
Visit support.cresta.com, then click sign in located in two places: in the top right corner of the page, and within the banner under the search bar: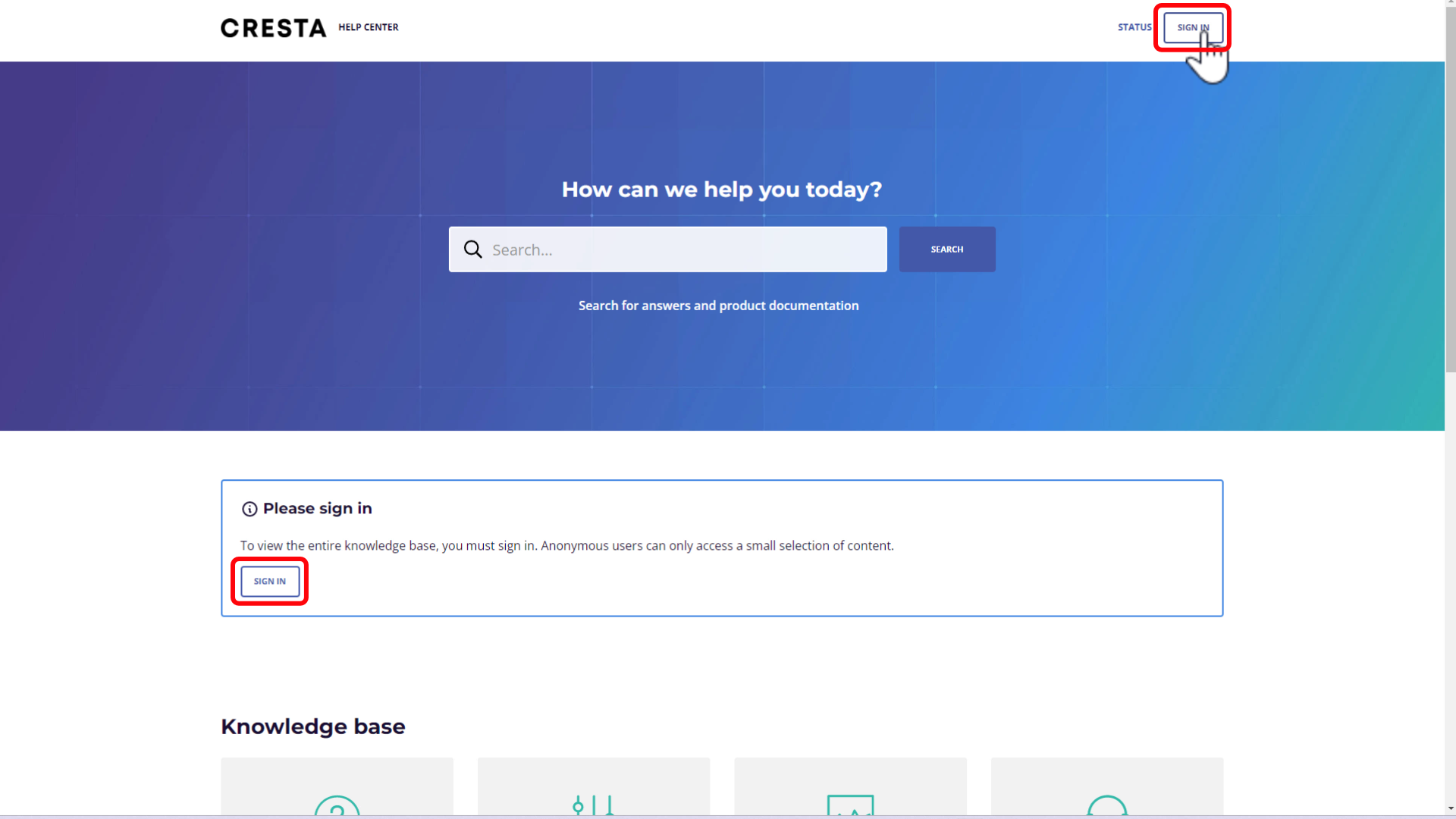 If you were provided with a link to an article, click the link and you'll be directed to the sign in page (see below).
2. From the sign in page, click Sign up: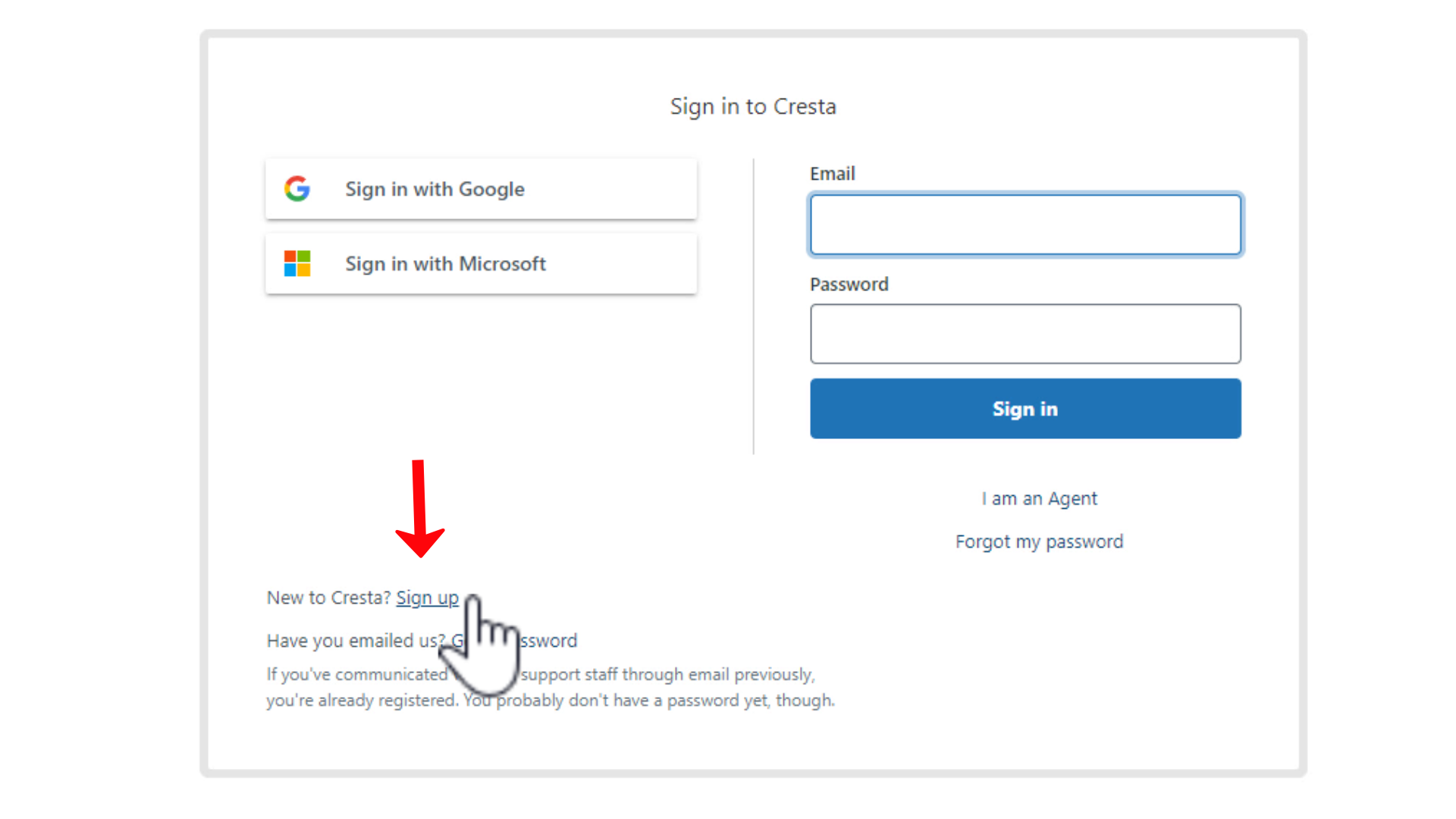 3. Enter your Name and Email address. Be sure to use your company email address.
4. Click Sign up: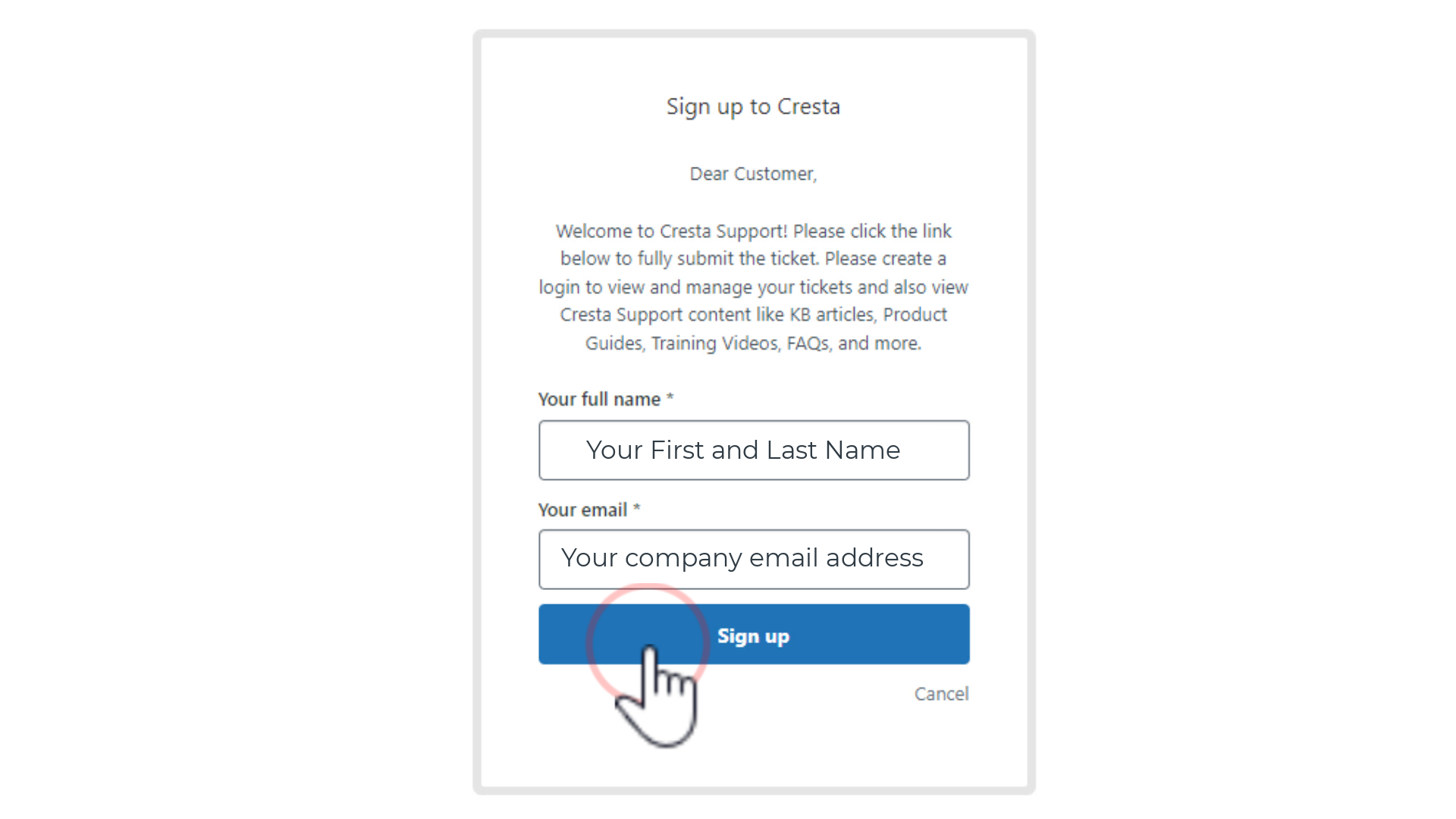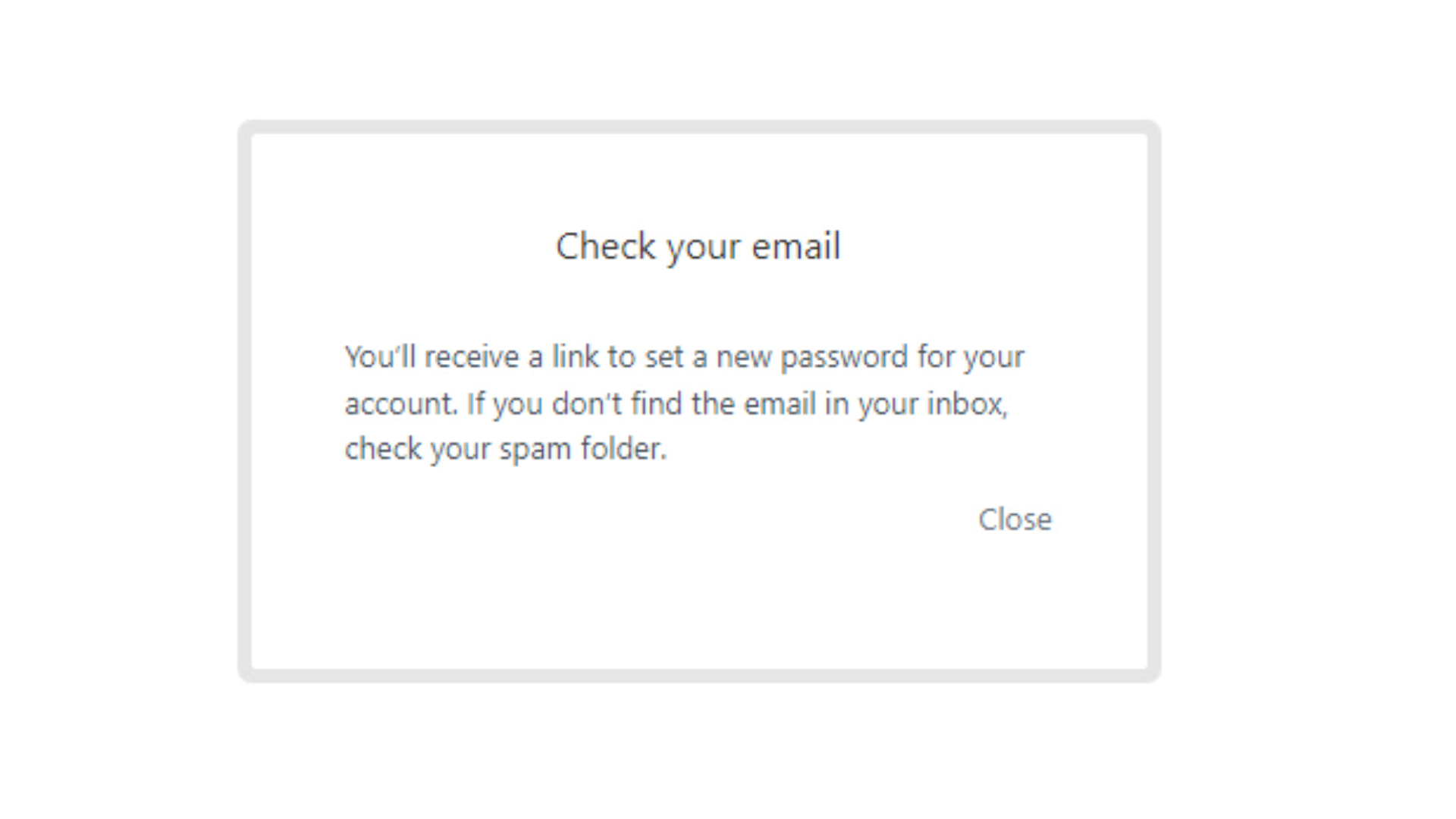 5. Check your email and open the message titled "Create a password for Cresta."
6. Click Create a password found in the body of the email.
7. Enter a password that meets the requirements (5+ characters, less than 128 characters, and must be different than your email address).
8. Click Set password. Note: Be sure to save your password, as you'll need this to access Cresta Support content.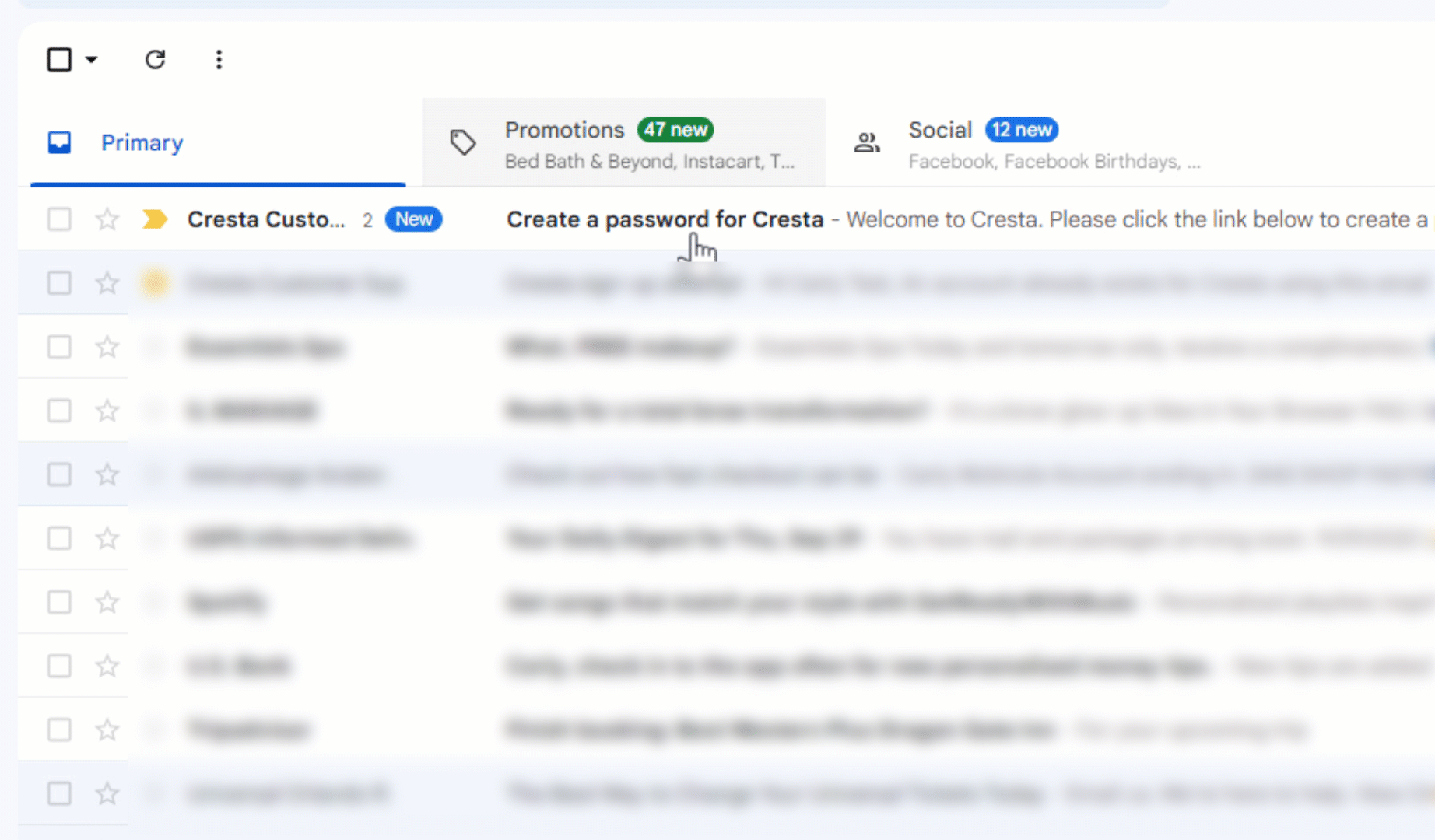 9. Now, you'll be taken to the Cresta Support Site with full access to content.