Only Admin users are able to set/reset a user's password. Cresta recommends using a long password (minimum 8 characters) that contains uppercase and lowercase letters, numbers, and special characters.
Resetting passwords
1. Navigate to Director using your customer namespace URL. Example URL: https://customername.cresta.com/director/
2. Log in using SSO (if the option is available to you) or the username/password created by a Cresta Admin on your team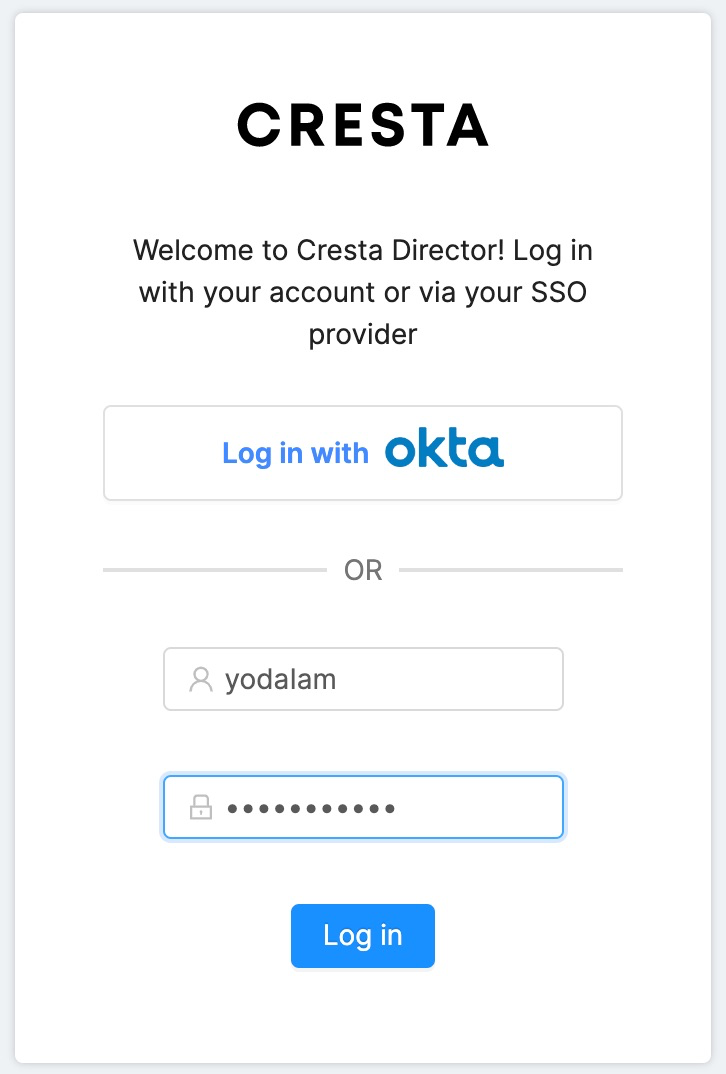 3. In "User Management" under the Admin section, click "Edit" on the specific User
5. Set/Reset the password using the "Password" field Click "Done"